The future is digital; that's why we teach our students digital skills for their future employment. Forecasts show that 65% of children will in the future have a profession that does not yet exist.
We use modern educational procedures and technologies to prepare our graduates for the future, whether for further studies at university or in practical application.
For the purpose of creating an IT grammar school, we partnered with an international IT service provider – the innovative company CANCOM Slovakia. Our cooperation is based on combining theory with regular practice with CANCOM professionals. Future graduates of the IT study will be able to develop their personalities in any field, along with critical thinking and a considerable amount of theoretical and practical knowledge in the field of digital technologies for application in the IT sector after the end of their secondary education.
Main benefits
Notebook
Preparing for a career in IT or university
The possibility of getting a job in any international IT company
Participation of specialists from CANCOM Slovakia in education
Insight into the functioning of an international IT company
Application also in other industries, such as automation, robotics, medicine, construction, management, among others.
Unique subjects
Programming
Operating systems
Databases
Public cloud
IT skills
Informatics
Computer systems and networks
We support IT already at the grammar school level. Apply to win Apple AirPods Pro.
There is likely no area where knowledge of informatics would not be used. They are everywhere around us, in every field and every focus, including the humanities. Paradoxically, however, we think that IT education doesn't receive sufficient attention.
From the applications received for the 2023/2024 school year, we will choose one student who will win the wonderful Bluetooth headphones Apple AirPods Pro 2022. Just submit an application.
How are we different
"Project management and process management are parts of every project. These subjects are not included in the secondary school curriculum; this is why we are very happy that the students will gain experience in this area now."
"I really like the relaxed atmosphere during classes at school. I chose IT studies at FUTURUM because the whole world is slowly but surely digitising and I want to be a part of it. It's great to see how working in a modern IT company operates and what it all entails already while at school; at the same time it's something different than just learning. This certainly prepares us for our professional future."
"IT companies offer space for self-realisation, because work requires creativity and innovative thinking. These are the traits that students also develop in IT studies."
"The single important factor for IT companies is the know-how of people in our region. One option is to rely on classical education, or we can do it ourselves, and we are very happy to have found a partner FUTURUM with whom we can develop the IT field. Our cooperation provides an opportunity to get the best students into IT, to give them high-quality theoretical education, to combine it with practical education here at CANCOM, and then to take them already during their grammar school studies into the world of an international global company where they can gain experience and develop it further."
"What makes us unique is also our subjects. These are the Computer Networks, Programming, Database Systems, Operating Systems and a novelty demanded on the labour market, which is the subject of Public cloud. Students also have the subject Managerial skills in the IT department, where they encounter teamwork, critical thinking, building projects, so that they are prepared for the labour market and to become an asset at any IT company."
Since 2012, FUTURUM has been creating stimulating conditions and an environment for students in Košice. It offers a 5-year English bilingual form of study and a 4-year IT form of study accredited by the Ministry of Education. From the start students are guided to the higher education system; we try to develop their hunger for knowledge and the need for lifelong learning. FUTURUM in Košice follows on from the successful operation of the FUTURUM elementary school and grammar school in Trenčín.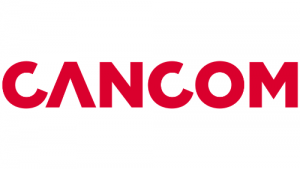 Since 1992, it has been helping its customers simplify complex business IT processes and increase their business success through the implementation of modern technologies. The range of the CANCOM group's of IT solutions includes consulting, implementation, services and management of IT systems. Worldwide, it employs more than 4,000 people in Germany, Austria, Switzerland, Belgium, Slovakia, the United Kingdom and the USA.
Are you interested or have a question?
The people behind the project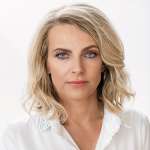 Jana Kolarovičová
Director of FUTURUM
She has devoted her whole professional life to the education of Slovak and foreign students. She, too, considers computer skills to be exceedingly important, and therefore sees the establishment of an IT grammar school as an opportunity to profile graduates who are ready for both practice and university studies using the modern technologies of today. She wants to follow in the footsteps of the Trenčín grammar school in the "Slovak Silicon Valley", because the need in the labour market in Košice in this area is constantly growing.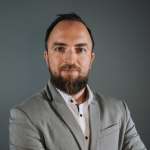 Matúš Čopík
Managing director CANCOM
He has worked in the IT and telecommunications sector for more than 15 years, most of that time in managerial positions and functions. In the last two years, he has built and managed the company CANCOM Slovakia, s.r.o., in Kosice. He was previously responsible for the Global Security Operations Centre within Freudenberg IT. He also actively takes part in all topics related to the protection of personal data within the EU as well as the USA. He has experience with building global operational centres for IT companies, particularly in Košice in the area of telecommunications and overall IT.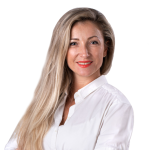 Lenka Takáčová
Manager of FUTURUM
She acquired many years of management experience at Education Training & Consulting Company, a.s., as a senior area manager, and in 2013, she founded the FUTURUM Private Grammar School in Košice focused on English bilingual studies. Since school has been a member of IT Valley since 2016, it also enthusiastically supported the idea of creating an IT grammar school, which was born in Trenčín, where successful education in this field connecting theory with practice and bilingual studies with IT studies has been taking place for the third year.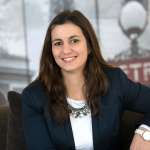 Andrea Hricová
FUTURUM Informatics
She graduated as a teacher of general education subjects at the UPJŠ Faculty of Science in Košice with a certification in mathematics and computer science. After graduating from university, she worked at the Institute of Digital Technologies, the Centre for Lifelong and Competence Education of the University of Prešov. She has been working in the IT sphere from various perspectives throughout her professional life and she is therefore aware of the importance of digital knowledge and skills. She therefore wants to play a part in increasing the digital literacy of young people and pass on her knowledge to students of the IT department.
Odpovedz na otázku a vyhraj SMARTWATCH
Si maniak alebo maniačka do IT technológií? Tak táto súťaž je niečo pre teba! Odpovedz nám na jednoduchú otázku a môžeš vyhrať štýlové smart hodinky, ktoré ti bude závidieť nejeden spolužiak. Cenu do súťaže venoval náš partner CANCOM Slovakia – odborný partner nového IT programu na FUTURUM.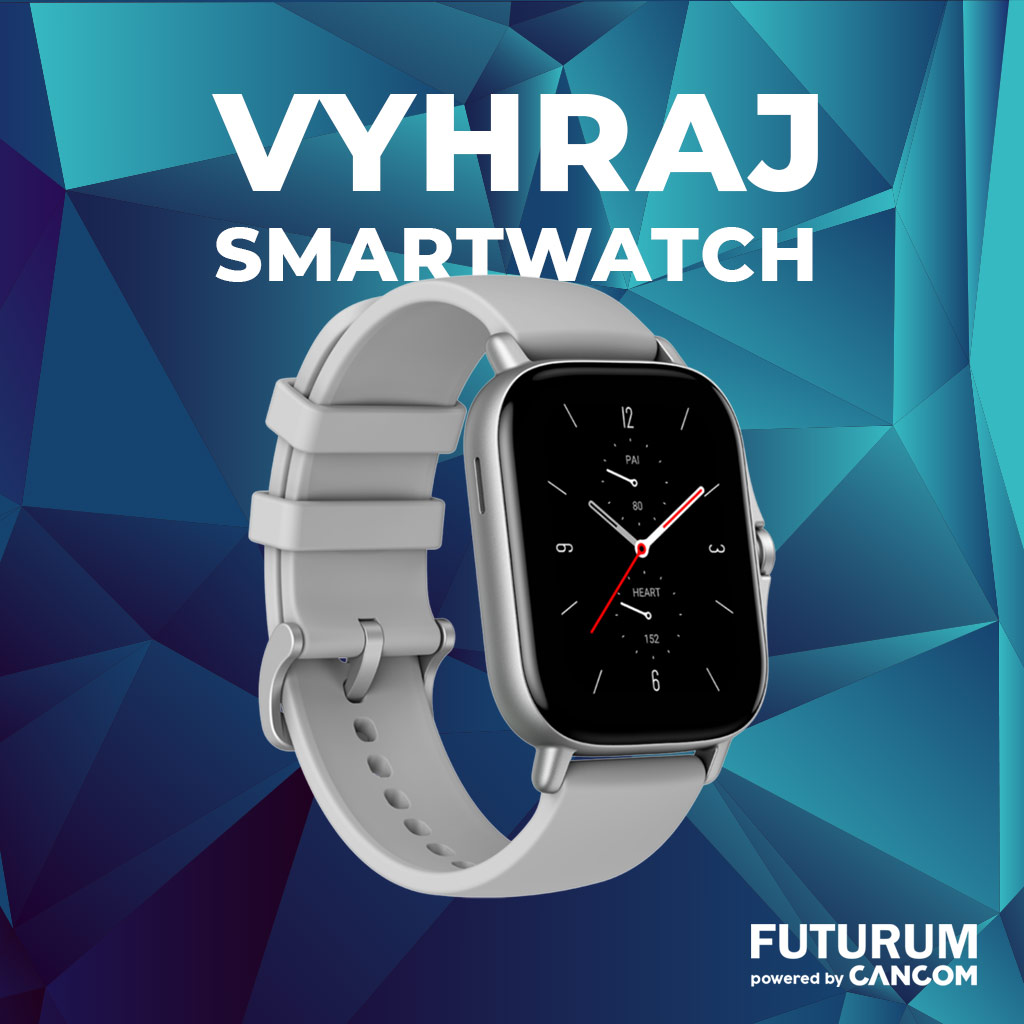 Get to know IT personally
Registration for IT studies
The application for IT must be submitted by 20 March 2023 electronically or in person to the educational advisor of the elementary school.